Speedway Christian Church
Speedway Christian Church
A faith community brought together through worship, works and spirit.
Speedway, IN
Who We Are
Speedway Christian Church is a church community with deep roots in the Speedway, Indiana community. Through worship and service, through study and exploration, through meals served around dinner tables and the Lord's table, we are a church family that strives that celebrates and communicates God's unconditional love for each and every person. Speedway Christian Church is a place to join with families and individuals who are listening for God's voice.
About Us
Leadership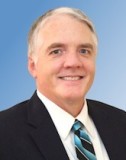 Dr. Rev. Scott Cox
Scott Cox began his tenure as Senior Minister at Speedway on February 4, 2013. He comes to Speedway after a seventeen-year ministry at First Christian Church (Disciples of Christ), Georgetown, KY. Scott received his M.Div. degree from Southern Seminary in Louisville, KY and his D.Min. Degree from Lexington Theological Seminary in Lexington, KY. He has two adult daughters.