Shiloh United Methodist Church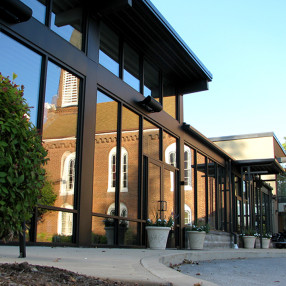 Who We Are
Contemporary, Worship, Relational, christian, Great Bible classes, Heritage
Shiloh United Methodist Church is a growing church with a proud past. It all began with a revival meeting in 1807 at Three Springs - a spot that later became the "Village of Shiloh". That revival gave birth to what is now Shiloh United Methodist Church - the oldest Methodist Church in Illinois. And now, more than two centuries later, Shiloh continues to be a Christ-centered church with a promising future!
Here we experience indigenous contemporary worship. It is worship born out of our passion to be seeker sensitive so that all may experience God through drama, music, prayer and the preached word. We are members seeking to Impact the World for Jesus.
We invite you to join us for Sunday Worship at 8:30AM and 11:00AM and any of our upcoming ministry events. We are just 5 minutes outside the Shiloh gate of Scott Air Force Base. We offer Sunday school for all ages, weekly Bible Studies, small groups, youth groups, Three Springs Preschool and so much more! If you would like more information about Shiloh UMC, you can find us online at www.shiloh-umc.org or contact us at 618.632.6913.
---
---
Our Services
Service Times
Sunday
08:30am

-

Contemporary Worship

09:45am

-

Sunday School for all ages

11:00am

-

Contemporary Worship

05:00pm

-

Youth Group
Wednesday
05:30pm

-

WOW! Program Community Dinner

06:30pm

-

WOW! Program Bible Classes for all ages

06:30pm

-

WOW! Program Heritage Worship (in our Chapel on 1st Wednesdays of each month)
What to Expect
---