Shannondale Presbyterian Church
Who We Are
Bible believing, traditional Christian church
Shannondale Presbyterian Church has been active in north Knox county for 128 years. The sanctuary has very unusual rose-colored windows which pre-date the Civil War, given to the church by Second Presbyterian Church of Knoxville. The original bell in the church tower calls the congregation to worship each Sunday at 10:00 a.m.
The Bible is preached and traditional hymns are sung. We are privileged to have two pianists and an organist who assist in the morning worship service. The church recently received a gift of new hymnbooks: the Celebration Hymnal. It contains the good "old hymns" as well as some new ones. You are invited to join us in singing God's praises.
The Bell Tower, which was in need of repair, has been restored by several contractors who donated their time and expertise along with volunteers from Mt. Harmony Baptist Church in Strawberry Plains. These Christian friends worked faithfully and tirelessly to complete the project in time for the tower's rededication at our 128th anniversary celebration on Sunday, November 9, 2014.
---
---
Our Services
Service Times
Sunday
10:00am

-

Traditional worship service with Scripture readings and prayer; Bible-based sermons.
---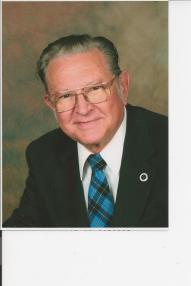 Donald Grady
Pastor
Pastor Don Grady was born in Washington, DC., where he was active in Youth for Christ and other Christian organizations. He has an undergraduate degree in Math and Physics and a Master's of Divinity degree. His sermons are Biblically-based and the congregation is encouraged to study the Scriptures as well.
---
I can't say enough good things about Shannondale, my husband passed unexpectedly and we were moving here from Ky . Had no home church since it had only been a week that we had signed on our house, they let us have his service there were so nice , I can't say enough about how they helped me

Hi. I live across the street on Shannondale and wondered if you ever rented out for weddings? Our Methodist churches aren't open yet and my son is looking for someplace to get married that is a church setting. If you do rent out, what price would you charge, and how many people are you accepting at this time? I hope you and your congregants are well at this time. Thank you, Susan Hines