Saxton United Methodist Church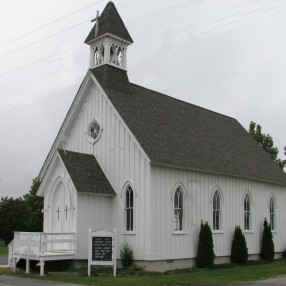 Who We Are
Relational,Traditional,bible, lectionary, relevant, communion, hymns, gospel,
Shalom! We welcome you to Saxton United Methodist Church as a visitor and as a member of God's family.
As you look around our Church you will see only part of the legacies we have inherited. What you will see in today's visit is only the physical presence of a building that started as a dream and through sacrifice and prayers by faithful saints our Church became a reality. Our Church stands as a place of worship consecrated to the worship, teaching and nurturing through Jesus Christ.
What you will not completely experience in this short visit is the community of faith, love and support of our members. We invite you to return and experience worship, teaching and nurturing with us.
Come experience our Open hearts, Open minds and Open doors.
---
---
Our Services
Service Times
What to Expect
---
Robin Hurley
Pastor
---
The Bower's Beach area is a beach community. Many of the year around residents earn a living on the water. There are many seasonal folks, that enjoy the beach town atmosphere that Bower's offers.