Saint James' Episcopal Church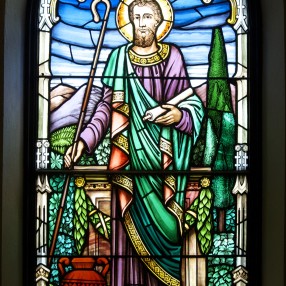 Who We Are
Episcopal, School, Community, Inclusive, Social, Music, Prayerful, Outreach
Saint James' Episcopal Church is a vibrant, growing congregation located in Old Town Warrenton. While we are proud of our heritage as a cornerstone in the community we also celebrate that God makes all things new. In recent years we have welcomed countless new families and have celebrated the gifts and spirit they have brought to the church.
Despite our increasing numbers, many comment that the strong sense of community attracted them to the church. You will experience a warmth and energy when you walk through the doors. People here are excited about their parish, committed in their faith, and want to make a difference in people's lives.
Saint James' offers a wide range of opportunities for ministry, spiritual growth, and the forging of deep and abiding relationships.
Additionally, the parish has an active and growing preschool and elementary day school (SJES), youth groups, children's programing, and nursery program, which account for the growing number of young members.
---
---
Our Services
Service Times
Sunday
08:00am

-

Holy Eucharist Rite I

10:15am

-

Holy Eucharist Rite II
Wednesday
12:00pm

-

Holy Eucharist Rite II
Thursday
07:15am

-

Holy Eucharist Rite II
What to Expect
---
Ben Maas
Ben joined us in February 2013. He returned to Virginia after serving his first ten years of ordained ministry in Louisville, Kentucky. A graduate of the University of Virginia, Ben is still not sure how he ended up at Virginia Theological Seminary in the fall of 2000, but each year in parish ministry convinces him that the Holy Spirit had something in mind (and a pretty good sense of humor). He stands in awe at the extent to which a community of faith cares for one another and for the stranger.
---