Hamilton Square, NJ
Saint Gregory the Great Church
Saint Gregory the Great Church
Where there is love, great things happen
Hamilton Square, NJ
Who We Are
OUR VISION
We strive to be a vibrant, welcoming and faithfilled community. Guided by the Holy Spirit and centered on Word and Sacrament, we are called by Baptism to serve as disciples of Jesus Christ so that all will experience the empowering and healing love of God.
OUR MISSION
We exist to build a faith community called by God, empowered by the Holy Spirit, to form disciples of Jesus Christ through worshipping God, living our Catholic identity, and serving others.
About Us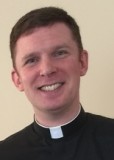 Rev. Michael McClane
Pastor
Fr. Mike McClane grew up in Park Ridge, Bergen County, New Jersey and is the youngest of seven children. Father graduated from Princeton University as a history major in 2001 and attended seminary at the North American College in Rome. He was ordained on May 20, 2006 by Bishop John Smith. Since that time Father has been assigned to Our Lady of Good Counsel Parish in Moorestown, Assumption Parish in New Egypt, and St. Paul Parish in Princeton. He also served as secretary to Bishop O'Connell for about a year. Father McClane studied canon law at The Catholic University of America in Washington, DC and currently assists at the Office of Canonical Services at the Chancery in Lawrenceville. Fr. McClane was appointed Administrator at St. Gregory the Great Church in July 2014 and Pastor on December 2014.