Saint David's Episcopal Church
the "round" church!
Lakeland, FL
Who We Are
Known by many as the "round church", St David's has been open and welcoming to all people for over 60 years. While valuing tradition, we stand on the forefront of advocacy for contemporary issues. Join us on Sunday to learn more.
St. David's is a reconciling, affirming, and inclusive Christian community striving through worship, love and service to welcome all people just as God created you.
No matter your step on the journey or place in the story: single, married, divorced, separated, or partnered, our welcome knows no boundaries of age, race, ethnicity, culture, gender, sexual orientation, economic condition, physical or mental ability. We believe that God delights in the diversity of creation and so do we!
863-686-4143
145 Edgewood Drive in Lakeland
just one block west of S. Florida Ave
About Us
Our Services
Leadership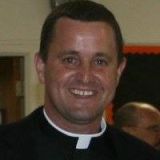 Robert Moses