Round Hill Community Church
Who We Are
Round Hill Community Church is an inclusive, interdenominational Christian church offering creative and thought-provoking worship and inspiring music. We have a rich history of dynamic educational opportunities for all, and a strong tradition of caring service to those in need.
Our congregation is large enough to sustain a full and varied program, yet small enough to find warmth and hospitable fellowship. Round Hill's unique energy stems in part from the diverse theological and geographical backgrounds of its members.
Here you will receive a warm welcome and find a distinctive spirit in the way we worship together and reach out to the larger community.
Worship Service and Church School at 10:00 a.m.
Childcare Available
Coffee Hour following Worship Service
---
---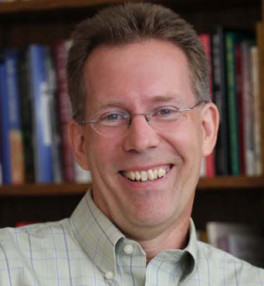 The Rev. Dr. Ed Horstmann
Ed Horstmann has said that the practice of ministry is always about pointing the way for a local congregation to become fascinated by the promise Jesus made to his disciples that "greater things than I have done shall you do." He believes that preaching and worship that engage the imagination, the heart, and the mind fuel this fascination. At the same time, he thinks that as we endeavor to live with faith, hope, and love we should laugh and take ourselves lightly, be kind to one another, pause for prayer when our lives have run off track, and savor the beauty of creation Of his life work, Dr. Horstmann says, "I love the ministry. I love the opportunity to think and dream and plan and act with people of faith toward a vision of enhancing life locally and globally."
---