Rock Prairie Baptist Church
Christian church, blended music styles, friendly, warm, loving, truth from God's word,
College Station, TX
Who We Are
At Rock Prairie Baptist Church you'll be welcomed by people who have come together to know Christ and live in his freedom. Our Worship Services mesh blended hymn/contemporary/praise & worship music with sermons that are rooted firmly in God's word. Worship Services begin at 10:30 every Sunday morning. Come in person or watch Live Stream at https://www.rpbc-cs.org/resources/live-stream/.
About Us
Our Services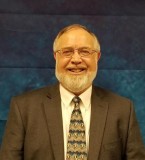 Jon Honea
Senior Pastor
Jon Honea was called as senior pastor to Rock Prairie Baptist Church on November 18, 2018 after serving for 6 years as Chaplain in Limestone County. He is a private pilot, Ships Captain, licensed Divemaster, and Ordained Minister of the Gospel.