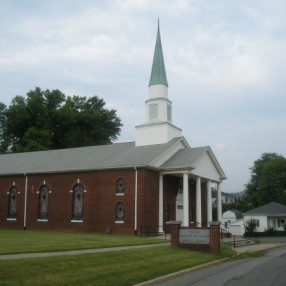 Who We Are
Bible teaching, Spirit-filled, Baptist Church
We are a small but friendly Baptist church hidden in the Riverside Community of Cramerton, NC. You can find us coming down Cramer Mountain Road and turning right on Riverside Drive. Our church faces the railroad tracks, but can be reached by entering Riverside Drive and turning left on any of these streets: South Main Ext., Sixth Street or Fifth Street near Riverside Park and Greenway. Our map is on the Contact Page.
We love to sing Southern Gospel music and wonderful old hymns. We are blessed with some wonderful cooks, and we love to eat. Come check us out. You are always welcome here.
---
---
Our Services
Service Times
Sunday
09:45am

-

Sunday School

11:00am

-

Worship Service

06:00pm

-

Evening Worship
Wednesday
07:00pm

-

Prayer time and Bible Study
What to Expect
---
Leadership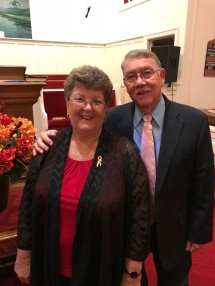 Steve Hicks
Pastor
Steve Hicks is our pastor. He served as our interim last September and joined us as pastor in January 2017. He and his wife Diane began their ministry at Grace Baptist on Auten Rd. in Gastonia. Although Steve entered the ministry late in life, he is full of the Holy Spirit. He believes in teaching the Truth found in the Bible and will not dilute or compromise the inerrant Word of God. Steve and Diane felt welcomed immediately into our church family. They are faithful and loving servants of God. We are glad they are here.
---