Columbia, NC
Resurrection River
Resurrection River
BELIEVING CONNECTING GROWING REACHING
Columbia, NC
Who We Are
WHO WE ARE: Our vision to help people find hope BELIEVING the Gospel, CONNECTING with other believers while on their faith journey, GROWING into the unique person that God created them to be, and by REACHING people in their community and world.
WHAT TO EXPECT: At our worship services you will experience a genuine encounter with God's presence with lively contemporary music, dynamic preaching, and a loving community.
WHAT TO WEAR: Jeans and a T-Shirt, suit and tie, it doesn't matter. Be comfortable, be you.
WHAT ABOUT KIDS? At Resurrection River we value pouring into the next generation. At our worship services parents will find a safe
About Us
Leadership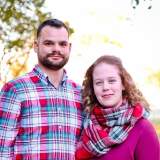 Joseph Reeder
Lead Pastor