Ontario, CA
Reliance Community Church
Reliance Community Church
Living With Expectant Hope
Ontario, CA
Who We Are
Reliance Community Church is an independent, non-denominational Christian church in Upland, California serving the Inland Empire, where the spiritually uninvolved, unconvinced and unconnected can discover at their own pace who God is and what He can do in their lives. We are simply here to connect people with God and with each other.
We're in the midst of a new adventure, building a 'community of stories' and an emerging community of faith that longs to see people realize their God-given dreams and live the signature life they were meant to live. A good friendship begins simply with the sharing of stories, and we'd love to get to know yours and even journey with you in the struggle and the adventure of your dreams.
Those interested in learning more about Reliance Community, their services, ministries and activities, are invited to visit the church's website at www.reliance-cc.org. Or become a fan and stay connected to all things at Reliance on facebook.com/reliancecc and/or http://instagram.com/reliancecommunitychurch
About Us
Our Services
Leadership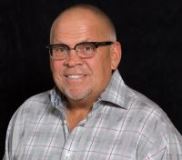 Joel Pagett
Lead Pastor
Joel Pagett is the lead Pastor of Reliance Community Church in Ontario, California, a church that began in his home, in 2008. He is a graduate in Theology from Eastern Bible College in Peterborough, Canada and has over 25 years of experience serving as a Pastor in Michigan, Iowa, Pennsylvania and California. He also has served as a chaplain for the police and fire departments and is an occasional guest speaker at local seminars and retreats for faith-based organizations. Pastor Joel is passionate about developing a relationship with God and His people. He says relationship building is imperative in order to grow spiritually and is faithful to modeling this walk daily. More than anything, he is devoted to teaching people God's word and how to experience the success God desires for us to have in our lives. Although it is easy to get off track, his goal is to provide a practical way for us to return in order to achieve a hope filled life. In a world full of hopelessness, he hopes to play a small role in helping people find true hope in Christ. Pastor Joel stays energized with growing his faith, spending time with his family, building relationships, playing golf, going out to dinner with friends, and is an avid sports fan. He is blessed to be both a father and grandfather.