Rehoboth Baptist Church of Boston
Who We Are
WELCOME TO REHOBOTH, THE HOUSE OF GOD AND THE WELL OF LIVING WATER!
Rehoboth Baptist Church of Boston is a haven of peace for all its members and believers in an upset and agitated world. As the ancestor of our Lord, Isaac, dug this well so his servants would drink peacefully, we draw water that will spring forth in our hearts up to eternal life in Christ Jesus.
Rehoboth Baptist Church of Boston is a peaceful place of prayers, fellowship, social and mutual assistance, love, sharing and joy in the Holy Spirit. We are a Church community of beloved living in harmony, concord, and mutual respect under the aegis of God.
Come and let us draw together to the source of living water where you will find the peace and happiness that only Christ Jesus gives. Join us and grow in the grace and love of the Lord.
If you feel sad and discouraged, or if you have a spiritual need, do not hesitate to call us. We're here at Rehoboth to help you strengthening your faith and knowledge of the Word of God.
Rehoboth Baptist Church of Boston
(617) 309-7003, www.rehobothbc.org
931 Hyde Park Ave, Hyde Park MA 02136
---
---
Our Services
Service Times
Sunday
09:45am

-

Sunday School

11:00am

-

Sunday Worship Service
Wednesday
07:00pm

-

Prayer Meeting

07:00pm

-

Bible Study
---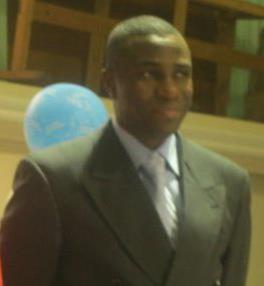 Rev. Charles Ricardy Denis
Senior Pastor
---
Where is the new adress, that you have in Hide Park in front of the American Food Basket is close now?
Create an account or sign in to save your experience.
Go here? Tell us why you love Rehoboth Baptist Church of Boston. Visited? Tell us what a newcomer can expect.