Redmond Heights Pentecostals United Pentecostal Church
Redmond Heights Pentecostals United Pentecostal Church
Pentecost-It's the experience that makes the difference.
Redmond, OR
Who We Are
Redmond Heights Pentecostals is an exciting, growing community that serves people throughout Central Oregon. Our vision is to connect people to God through worship, fellowship, and purpose training. Come be part of an exciting church where you will feel the presence of God in every service.
About Us
Leadership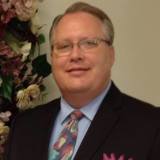 Kevin Seibold
Pastor Seibold and his wife have served since December 2011. He is a graduate of Christian Life College and an Ordained Minister. He has served churches in California, Illinois, and Oregon.