Ragland United Methodist Church
Who We Are
Welcoming, Accepting, and filled with God's Grace; A friendly, nonjudgmental Christian Church.
Methodists are particularly concerned about inviting people to experience God's grace and to grow in their knowledge and love of God through Christian living and studying God's Holy Word. We place primary emphasis on putting faith and love into action in our daily lives.
---
---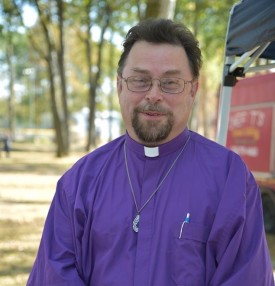 Ben Vernon
Senior Pastor
My focus is in showing God's grace to everyone I can. I want you to know that you are wanted and welcomed at Ragland United Methodist Church. I'm here to help people come to faith in Christ, come back to Christ, get back into a community of faith, and become the people God intended them to be. I want to help you get involved with something special. Come get to know us and let us get to know you!
---
23.11.2020 THE FAMILY CURSE HAS NOT YET BEEN BROKEN. WOULD YOU PLEASE STILL HELP IN PRAYING. COULD YO PLEASE SUPPORT ME WITH YOUR PRAYERS.THE SATAN HAS FURIOUSLY BOUND MY FAMILY.MY TWO BROTHERS AND THEIR FAMILIES ARE DEEPLY SURROUNDED AND BOUND BY THE SATAN AS WELL MY MOTHER WHO IS UNDER THE CONTROL OF THOSE EVIL SPIRITS WHICH MAKE HER LIFE VERY MISERABLE AND DIFFICULT. SHE HAS BEEN UNDER THIS 70 YEARS. LOTS OF PAIN IS COMING TO PEOPLE AND TO CONGREGATIONS THROUGH MY MOTHER. WE HAVE BEEN PRAYING FOR THEM BOTH IN OUT CONGREGATION AS WELL AS IN OTHER CONGREGATIONS BUT UNTIL NOW THOSE EVIL BONDS HAVE NOT YET BEEN BROKEN. THAT"S WHY I NEED MORE HELP AND SUPPORT GET THIS PRAYING THROUGH. FURTHEMORE,I HAVE LOTS OF RELATIVES WHO STILL DO NOT KNOW JESUS AS THEIR SAVIOR.I ASK YOU PLEASE PRAY FOR THEM THAT THOSE EVIL POWERS WOULD BE BROKEN ANS PEOPLE COULD BE LIBERATED AND CONVERT. I ALSO NEED STRENGTH FROM THE LORD AND THE LORD STRENGTH MY HUSBAND. THANK YO FOR YOUR SUPPORT WHITH BLESSINGS YOUS. MRS.KERTTU WIVOLIN ANIANTIE 19 as 7 17200 vääksy FINLANA COULD YO PLEASE COPY THIS LETTER AND GIVE IT TO YOUR INTERCESSORY PRAYER GROUP.
Create an account or sign in to save your experience.
Go here? Tell us why you love Ragland United Methodist Church. Visited? Tell us what a newcomer can expect.