Hot Springs National Park, AR
Prince of Peace Lutheran Church
Prince of Peace Lutheran Church
We Welcome You......
Hot Springs National Park, AR
Who We Are
We are the church that shares a living, daring confidence in God's grace. For us, as the ELCA, this faith comes through the good news of Jesus Christ and gives us the freedom and the courage to wonder, discover and boldly participate in what God is up to in the world. We welcome you and would like to see you join us on Sunday mornings at 11:00 am for our Traditional Service with Pastor Kurt Kovanen.
About Us
Our Services
Leadership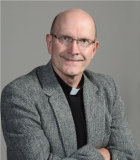 Kurt Kovanen
Pastor
Pastor Kurt Kovanen leads both Prince of Peace Lutheran Church in Hot Springs, Arkansas and Christ Lutheran Church in Hot Springs Village, Arkansas. Prince of Peace's service time is 11:00 am on Sunday with Holy Communion.