Primera Iglesia Cristiana Manantial De Vida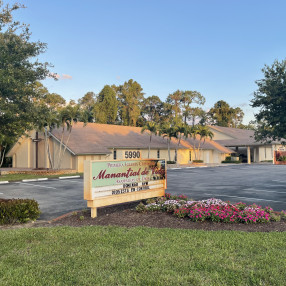 Who We Are
Come all. We teach God's truths from His Word. Live, contemprary music.
A full gospel Pentecostal hispanic Assemblies of God church that is dedicated to every person in every department. Making it our mission to witness to every person in the community and bring the gospel to as many individuals as possible so that every person hears the message of salvation.
We have been in this community since 1974; the first Hispanic Christian church in Naples who's founding pastors recently retired after 47 years. We are proud to say that his family, which includes his children, and their families faithfully service the Lord here and are involved in this ministry. The new pastors, Abdiel & Marie Moxam continue what the Lord began here in 1974. And we proudly continue serving the community we love so much.
Sunday morning we come together to worship at 10 am. Because so many churches were impacted by the COVID pandemic, we were forced to make a few changes. Our doors remain open to everyone who walks through them, no matter what color they are or where they come from. Our sermons are translated most times. Our youth program is also bilingual so in this way we cater to the needs of the entire community.
We welcome anyone who would like to call "Manantial de Vida" their church home. You may call our church office M-F from 9 am - 4 pm if you have any questions. We are happy & blessed to serve you.
---
---
Our Services
Service Times
Sunday
10:00am

-

Worship Service/Preaching
Wednesday
07:30pm

-

Bible Study/Family Worship
What to Expect
---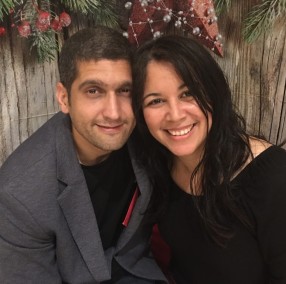 Abdiel & MarieSol Moxam
Our founding pastors since 1974, Jose & Estrella Espinosa, have recently retired. Our new pastors, met the Lord, grew up, met each other and were married in our church. We proudly announce that Abdiel & MarieSol Moxam our now our Pastors. We are blessed that they have accepted this responsibility to work for the Lord.
---
Mañana iré por primera ves
Create an account or sign in to save your experience.
Go here? Tell us why you love Primera Iglesia Cristiana Manantial De Vida. Visited? Tell us what a newcomer can expect.