Prayer Tower Bible Way Apostolic Faith Church
A "Praying Church that is Changing Lives" Through Effectual Fervent Praying!
Laurel, MD
Who We Are
Prayer Tower Bible Way Apostolic Faith Church is a body of believers in Jesus Christ. We are located in the Laurel, Maryland community. We are an official affiliate of the Bible Way Church Of Our Lord Jesus Christ World-Wide, Inc. organization. If you would like to find out more about us, visit the official website of Bible Way Churches World-Wide.
http://www.prayertowerchurch.org
About Us
Our Services
Leadership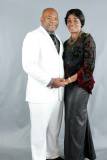 Jerome McLennon
Pastor and His Wife Lady McLennon
Pastor Jerome M. McLennon is an ordained Elder in the Bible Way Church World Wide Incorporated(BWCWW, Inc.) organization. He has answered the call to Pastor Prayer Tower Bible Way Apostolic Faith Church as Shepherd. He has been called by the Lord to be the Agent of Transformation through much grace and in obedience, to teach, to preach and to share the Good News of Salvation gained by all from Jesus' death on the cross and his resurrection from the grave. Pastor McLennon believes in Discipleship, Evangelism, reclaiming surrendered grounds back to the believers, and in Healing by the Power of the Holy Ghost through Prayer and Fasting.