Pine Valley Baptist Church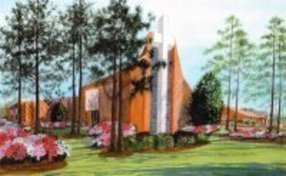 Who We Are
To Live the Love of Jesus Christ
The mission of Pine Valley Baptist Church is to live
the love of Jesus Christ and to teach and equip our
members to minister to the needs of others.
We are a Southern Baptist Church.
For more info on Southern Baptist,
please see the Baptist Faith & Message.
---
---
Our Services
Service Times
Sunday
09:30am

-

Sunday School

10:00am

-

Service

10:30am

-

Morning Worship

06:30pm

-

Converge - Evening Worship

06:30pm

-

College Bible Study - call for location
Monday
06:30pm

-

ESL

06:30pm

-

Single Ladies Bible Study
Wednesday
09:30am

-

Ladies Bible Study

06:00pm

-

Single Mom's Bible Study

06:30pm

-

Adult Choir Rehearsal

06:30pm

-

Awanas

06:30pm

-

Prayer Meeting & Bible Study

06:30pm

-

Youth Group

06:30pm

-

Hispanic Bible Study
Thursday
07:00pm

-

FOCUS - College/Contemporary Worship
What to Expect
---
Chuck Love
God is amazing. He made this incredible universe that we live in. His power and greatness exceed anything we could ever imagine. But even though He is so big, He loves us and is concerned about our lives. But there is a problem. We are all sinners. We have done things that are wrong that keep us from knowing God. The punishment for our sin is death and hell. The Good News is that God sent Jesus Christ to pay for our punishment. He died on the cross for us, in our place. Now anyone who believes in Jesus and asks Him for forgiveness will be saved. They will have Eternal Life and never see death and hell. At Pine Valley Baptist, we want to serve you. If you dont know Jesus as your Savior, then we can introduce you to Him. If you are a Christian, we want to help you grow as a disciple of Christ.
---