Our Lady of Grace Catholic Church
Roman Catholic
Avon Park, FL
Who We Are
Our Lady of Grace Church is a Roman Catholic parish within the Diocese of Venice in Florida. The Pastor is Father Nicholas McLoughlin, who has served the parish since 2007.
From a "postage stamp" missionary church only 60 years ago, Our Lady of Grace has grown to be the spiritual home of 1300 families. You will marvel at the work of the Lord when see the breadth of activities and ministries in our parish, the profound faith of our 3,000 parishioners, and the smiles on the faces of more than 150 kids in our School of Religion.
About Us
Leadership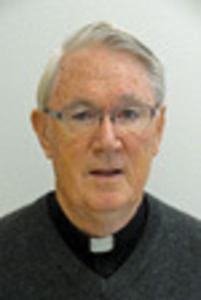 Nicholas McLoughlin
Come here lasse, confess your sins, and give us a kiss

Our Lady of Grace is HOME for us. I just came back after being away for three years and I have so many tears of great joy. This church ha once again breathed new life into me. Tonight, being a new member of the Junior Ladies of Grace, filled my heart and soul with the promise that I am indeed where God wants me to be.