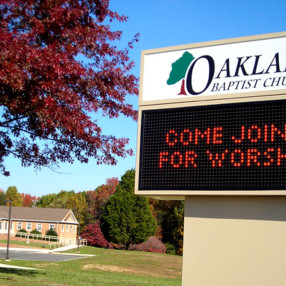 Who We Are
To follow the living Christ and lead others to do likewise.
You can learn a lot about Oakland from the web, but to really find out what we are about, you need to visit. We promise not to put you on the spot. We have a more traditional worship service at 8:30 on Sunday morning and a contemporary service at 11:15. We have small groups at 9:45.
My passion is for people to grow closer to Christ. Everything we do at Oakland is oriented to making disciples. We want people to hear the gospel of hope in Christ and respond to His offer of forgiveness of sin. We want people to grow in their relationship with Christ through His word, through prayer, and through community with His people. In other words, we are about transformation.
I invite you to come grow with us as we seek to know God more deeply, follow Him more closely, and represent Him to a lost world around us.
Blessings to you,
Pastor Cliff
---
---
Our Services
Service Times
Sunday
08:30am

-

Blended Service (Traditional Style)

09:45am

-

Small Groups (All Ages)

11:15am

-

Contempary Service (Modern Praise Music)
What to Expect
---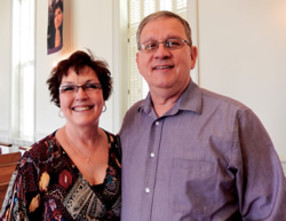 Cliff Hedges
Cliff came to Oakland in 1999 as the Associate Pastor and began serving as Senior Pastor in spring 2004. Cliff completed his Master of Divinity degree in 2002 and his Doctor of Ministry degree in 2014 through the Southern Baptist Theological Seminary. Cliff's wife, Beth, works with the King George County School system and she is Oakland's Women's Ministries Director. Cliff and Beth both have a passion for men and women to become disciples of Jesus Christ, and to help believers grow in their faith and maturity in Christ. Throughout the week, Cliff works with men's discipleship groups and Beth co-facilitates a women's small group on Sundays and Bible studies on Wednesday evenings. Cliff and Beth have 2 adult children, Ross, and Joellen (husband, Joseph), and one grandson, Maverick.
---