Oak Ridge Baptist Church
Declaring Christ in the Community. Developing believers in the church.
Oak Ridge, TN
Who We Are
Visiting a new church can be really overwhelming. We want to ease that feeling as much as possible! Here's some information that should make your first visit a comfortable experience and allow you to turn your attention to God's word instead of spending it on figuring out our routine.
http://www.orbc4u.org/new/services
About Us
Our Services
Leadership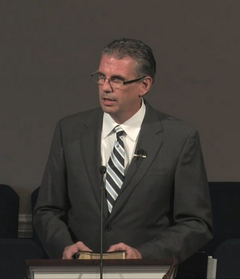 Tom Craig
http://www.orbc4u.org/about/staff-pastors/524-pastor-tom-craig