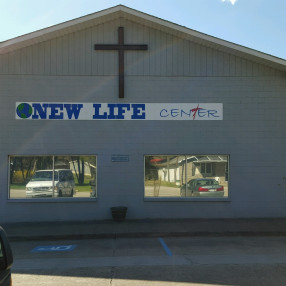 Who We Are
Building stronger communities, one life at a time.
New Life Center is a non-denominational ministry that focuses on meeting the needs of the people. We meet this each day by providing cutting-edge and life changing ministry to all people of all races of all places – in Jesus name.
We don't focus on religion – we focus on a relationship with Christ that will outlast any form of religion or regulation.
Jesus loves people, and He expects His church to love people as well. At New Life, we will not judge you, we will love you. We don't put you down, we lift you up. During each service, we celebrate the love that God has for us, and we learn how to draw closer to our savior, Jesus Christ.
At New Life, there are many areas of ministry that you can get involved in and of course, we urge you to do just that! When we connect to something bigger than we are giving our time and talents, amazing results follow!
---
---
Our Services
Service Times
Sunday
11:00am

-

Sunday Worship

06:00pm

-

Teen Ministry
Wednesday
07:00pm

-

Wednesday Worship

07:00pm

-

Children's Ministry
---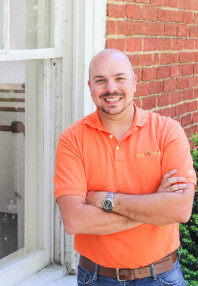 Travis McCracken
Senior Pastor
Pastor Travis was born in Charleston, WV and grew up there as well. While in high school, God began setting Pastor Travis up to be a Youth Director ultimately leading him to later become a Youth Pastor. Pastor Travis helped begin a church youth group at his dad's church and then went back to his home church where he became the Youth Director. It was also during High School that Pastor Travis began to date his now wife, Michelle. Pastor Travis & First Lady Michelle were married on August 12, 2000 right after they graduated from High School. After about 4 years as a Youth Director, in the Summer of 2007, Pastor Travis finally accepted his call to preach and immediately moved into the role of Youth Pastor. In January of 2009, after praying long and hard for God's direction, He led them to New Life Center in Cedar Grove to be the Youth Pastor. And after a short time in that position, in September of 2009 after the departure of the founding Pastor, Pastor Travis accepted the Senior Pastor position. Their heart for the people is that God and His Word would become real and relevant to their daily lives. The name of the church, New Life, captures Pastor Travis' vision of everyone having a new life in Christ and for people to see the relevance of God's Word and equipping them for His service. Pastor Travis is mentored by the founding Pastor of Maranatha Fellowship Church and now the President of Wright Way Ministries, Dr. James Wright, Jr. Pastor Travis has been blessed to be able to attend four years of mentoring time with Bishop TD Jakes at Project Gideon as well as the International Pastors & Leadership Conference Bishop Jakes hosts each year. Pastor Travis is also a member of the World Harvest Ministerial Alliance (Pastor Rod Parsley, Columbus, OH) and The Fellowship of Kingdom Churches and Ministries (Pastor BJ Roberts, Nitro, WV). Pastor Travis & First Lady Michelle are blessed with two boys, Isaac and Reece and live in the Belle, WV area.
---
Create an account or sign in to save your experience.
Go here? Tell us why you love New Life Center. Visited? Tell us what a newcomer can expect.