---
---
Our Services
Service Times
Sunday
10:00am

-

On Sunday mornings all age groups are in the main sanctuary for worship. After worship the children are dismissed for class. There is a 6-12 year old class (Kingdom Kidz) and a 3-5 yeat old class (Rainbows).

06:00pm

-

Sunday nights are always different at New Life. Every fourth Sunday is youth night. We also have guest speakers alot on Sunday night as well as our own church members speaking. Also on most Sunday nights the kids have a worship class. At 5:20 PM the youth group does a study together.
Wednesday
07:00pm

-

Wednesday night service offers the following: Royal Rangers (6-12 year old boys), Missonetts (6-12 year old girls), Rainbows (3-5 year old girls and boys), Amp'd Youth Ministries (Ages 13-18), College & Career Group (college ages), and Adult class.
---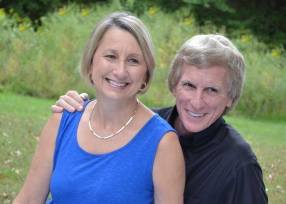 Greg Standridge
I am Greg Standridge, senior pastor at New Life Assembly in Moulton, AL. Patty is my wife and my soul mate. We have served in this position since 2009. We are surrounded here with a great team of leadership. It is such an honor and blessing to serve with all of these awesome people. We hope you can come and visit us at New Life and one thing we can assure you of; you will feel loved when you walk into the house! Everything God does and has done is "ALL FOR LOVE!" Our hearts desire is for people to be blessed when they come in and blessed when they go out. We come to church expecting the manifest presence of God New life assembly of God, Moulton, AL, AG, New life, worship, church, Jesus, salvation, ampd because we know, "Wherever the presence of God is; everything that God is, is present!!!!" Hope to see you soon. "ALL For Love" Greg & Patty
---