New Hope United Methodist Church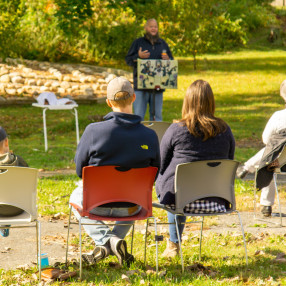 Who We Are
Transforming Lives Through the Grace of Christ
New Hope UMC serves the communities of North Adams and Williamstown. We have a rich legacy being birthed from the merger of the two historic UMCs from these towns. Our calendar of events includes worship, Sunday School, short term Bible studies, book discussions, fellowship opportunities, and ministries to the local and global communities. As a Reconciling Congregation, we appreciate diversity and try to live the United Methodist motto: "Open Hearts, Open Minds, Open Doors."

Brief History
The First United Methodist Church of North Adams left their beautiful, but expensive to maintain, building in 2008 and began meeting in space at the First Congregational Church in order to focus their energy of serving the community. On the third Sunday of each month, they joined the First United Methodist Church of Williamstown to worship in Williamstown as we all seek to grow together in God's love.

The First United Methodist Church of Williamstown has been a vital congregation with a long history of concern for people and issues of social justice. Founders of the first day-care center in Williamstown, they supported local and global ministries, and facilitated a weekly cancer support group. A number of Williams College students have found here a church home away from home: a place to worship, sing in the choir, teach Sunday school, offer leadership to youth, or gather for Bible study.
---
---
Our Services
Service Times
What to Expect
---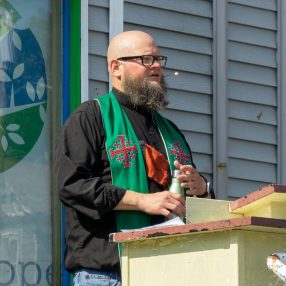 Stephen Dale
Pastor
Pastor Steve Pastor Steve started the Bennington AfterDark community in late 2018, and was invited to serve the Pownal UMC as pastor in July 2019. He began his appointment at New Hope UMC in July 2020. Steve started serving in 2010 as a Licensed Local Pastor, and served for five years in Boston until he graduated from Boston University School of Theology in 2015. His interests include practical theology, new expressions of faith communities, and radical hospitality. His hobbies include photography and riding his motorcycle.
---