Mount Calvary Lutheran Church
Mount Calvary Lutheran Church
A confessional, liturgical and sacramental congregation of the Lutheran Church-Missouri Synod
Beverly Hills, CA
Who We Are
Mount Calvary Lutheran Church - Missouri-Synod (LCMS) is a Lutheran church located in Beverly Hills, California led by Rev. Edward Killian.
Mount Calvary is part of the Lutheran Church- Missouri Synod and as such we hold to the Creeds of the Early Church - the Apostles' Creed, the Nicene Creed, and the Athenasian Creed - and we agree that the Book of Concord is a faithful explanation of the Christian faith.
About Us
Our Services
Leadership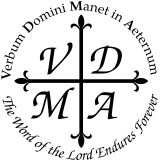 Edward Killian
Sole Pastor
Pastor Edward Killian was born in Northridge, CA in 1968, and raised in Anaheim, CA. He and his wife Jill are the proud parents of seven children: one boy and six girls. Pastor Killian is a graduate of Concordia University, Irvine, and Concordia Theological Seminary in Fort Wayne, IN. He previously served Faith Ev. Lutheran Church in Waterloo, IA from 2006-2016.