Milton United Methodist Church
Milton United Methodist Church
Do Good, Do No Harm, Stay in Love with GOD! Open hearts, Open Minds, Open Doors.
Oak Ridge, NJ
Who We Are
OUR MISSION
Led by God, we are a welcoming family of believers in Jesus Christ, existing to share God's love, grow in discipleship, and equip followers to reach out with hope to a local and global community in need.
OUR VISION
Our church seeks to become a cross-generational community of disciples where faith can be found and friends become family.
About Us
Leadership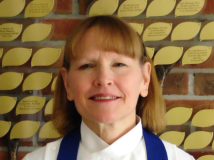 Ellen Bechtold
Reverend
Rev. Ellen Mearns Bechtold came to Milton in 1997 and has journeyed with us throughout the process of planning and construction of our new church building. She counts it blessing that infants she baptized just a few short years ago are now readying to enter high school. Accompanying people as they search out faith questions while learning to trust God is joy to Ellen. In addition, assisting folks as they look for a way to integrate faith into real life, such that they know the hope of Jesus Christ, and the hope, healing, comfort and challenge he brings is central to her work and purpose. Ellen encourages our choice to grow in faith, which helps our church community to be one of hope and to welcome all people. Ellen holds a Masters of Divinity from Drew University in Madison, NJ. She is married to Rev. Steve Bechtold, and her grown son is Seth. Her daughter Sarah is married to John and they have two grandsons.