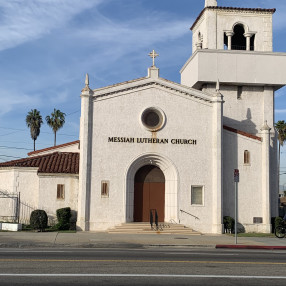 Who We Are
Similar churches often offer music styles like contemporary, traditional hymns, and praise and worship. Programs like children's ministry, community service, youth group, missions, and young adults are also typical. by FaithStreet
---
---
---
I am looking for a cert. of marriage", would you have records dating to 09/19/59? Social Security does not have a record of my marriage on that date to Ronald Lee Telfer. I am Barbara Telfer & there seems to be no record of this marriage. I would appreciate any information you can provide. Please call or email me. THANK YOU!! (310) 371-8318 / EMAIL:

[email protected]

ps: Rev. EE Brideweiser performed the wedding.
Create an account or sign in to save your experience.
Go here? Tell us why you love Messiah Lutheran Church. Visited? Tell us what a newcomer can expect.