Who We Are
MC is a family of believers that will welcome you with open arms .
Messenger Church is here for you! These are more than just words. We are here to let you know that God loves you and that He has made provision for each of us to live a joy filled life.
We envision MC daily striving to become a church that has purposed to promote Christ, not a religious concept; to promote relationships, not religion; to promote the power of God, not programs. In accomplishing these brief purposes I believe we will become a body that will make all that come through the doors of our church feel they are L-O-V-E-D. This should be the aim of every child of God, to let people know God and loves them and so do we. To purpose anything less is to fall short of God's intent for His church.
---
---
Our Services
Service Times
Sunday
10:00am

-

Morning Worship

10:00am

-

MWC KIDS ( Children's Ministry - 4yrs.-12yrs.)
Wednesday
06:00pm

-

602 Student Ministries (13yrs. - 19yrs.)

07:00pm

-

Word Studies w/ Pastor

07:00pm

-

Christian Ed. Hour (Graded Classes Offered To 4yrs.-12yrs.)
---
Leadership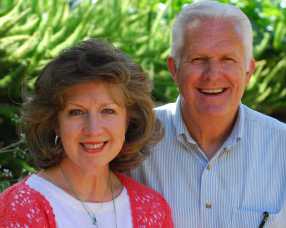 John & Gloria Rhodes
Senior Pastors
John & Gloria, have been Senior Pastors of Messenger Church since January, 1989. Their desire, as Pastors, is to touch the St. Louis area and beyond with the message of a loving Savior. They firmly believe the church holds the key to the needs of man. Pastor & Gloria, have been involved in ministry for forty plus years, reaching not only this nation, but many other nations of the world. Their vision is for Messenger Church to continue to be a light to their surrounding communities and through it's outreach ministries impact the lives of those God directs them to.
---
Oh my Back in the 90s my husband and my.children ANd I use to attend here. WHEN I WAS.21 bro Rhodes prayed for me to be delivered from smoking. I'm 45 and still set.free from that. I learned so much from the preaching. God's.been so good.