Lompoc Foursquare Church
Love God, Love People. Serve God, Serve People
Lompoc, CA
Who We Are
We are an ethnically, economically, and generationally diverse congregation in the heart of the Lompoc Valley.
We understand that visiting a new church for the first time can leave you feeling a little apprehensive. We trust that this website and information will make it easier for you to walk through our doors. If you would like to schedule a visit, we can have someone greet you and show you around, or you can just attend without a guide. We desire to make your visit here the best we can.
About Us
Our Services
Leadership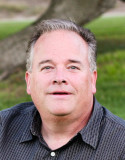 Bernie Federmann
It has been my joy to pastor the Lompoc Foursquare Church since my wife Debbie and I arrived here, September of 1986. We had dreams of enhancing an already wonderful church and seeing it grow in love towards God, in service to our community, and in relationship to one another.