Collinsville, IL
Living The Word Church
Living The Word Church
"We Build Victorious Disciples"
Collinsville, IL
Who We Are
We're a church that believes that life is an adventure. We are not about mere religion; we are about introducing people to the adventure that a life with Christ can bring, and then challenging and encouraging them to live a life of significance.
We strive to be Emotionally Healthy and sincere in seeking God. We value INTEGRITY, PEOPLE, FAMILIES and LIFE TRANSFORMATION
About Us
Our Services
Leadership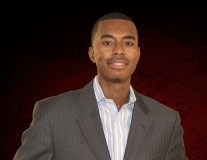 David Hawkins
At the age of twenty-one Pastor David Hawkins accepted the call of Pastor at Living The Word Church Fellowship. In 1998 he took over as Pastor with two members and a bankrupt church. Through his dedication and Kingdom Focus, he has seen God grow the ministry to worshipping with over 400 per weekend. He believes in Teamwork for the Kingdom and is known to make the work of God lots of fun. He enjoys sports and is an avid reader. His desire is to help create a place of worship where there is a felt difference in our love, our lives, and our worship.