Iron Station, NC
Lighthouse Of Hope Ministry
Lighthouse Of Hope Ministry
Lighthouse Of Hope Ministry
Iron Station, NC
Who We Are
Our Ministry is motivated by the gracious love of God! It is because of His kindness that we are able to reach out to others. We take no credit, for all glory belongs to God!
About Us
Our Services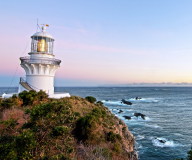 Donald Spencer
Minister/Overseer/Mentor
We believe in sharing the light of Christ with everyone with love and with the right attitude. God's love is meant to be displayed to everyone without condemnation. Jesus said whosoever will let him come. We are here to share the truth of God's word and show examples of that love throughout our Ministry and in our personal lives!
WE JUST WANTED TO LET EVERYONE KNOW DUE TO EDITING ISSUES, WE ARE NOT ABLE TO UPDATE OUR CURRENT INFORMATION APPROPRIATELY FOR THIS PAGE, AND WE VERY MUCH APPRECIATE EVERYBODY'S PATIENCE, AND APOLOGIZE FOR ANY INCONVENIENCE. WE ARE WORKING AS QUICKLY AS WE CAN TO RESOLVE THIS MATTER. WE ARE STILL IN OPERATION OF OUR MINISTRY, AND WE ARE STILL TAKING PRAYER REQUESTS. OUR CURRENT EMAIL AND CONTACT INFORMATION IS AS FOLLOWS:

[email protected]

PHONE: (980) 251-2998 WE THANK YOU AND HOPE TO HEAR FROM YOU SOON ! GOD BLESS ! (UPDATED ON: 12-3-2015)

Our Ministry is one of love and acceptance of all folks from different walks of life. We are an Evangelical Ministry sharing the light if Christ with others. We are very passionate about sharing the love of God and preaching the gospel with love and teaching others the truth o God's eternal love for them. God loved us so much that He sent His precious Son just for us! The Ministry goes various places to share the gospel. We have been guest speakers at various churches over the years as well as revivals, TV and radio. We operate based on donations and are very passionate about helping others. We try to not only feed folks spiritually but depending on our funds (as we work based on charitable donations) we try to help folks in the community with food boxes. It's hard sometimes when you have financial struggles and there's none to help you but with our Ministry we understand and we try to meet the needs of others as best we can. If we are not able to help we do try to refer folks to other facilities who are in better position to meet the needs someone might have. We also offer counseling for individuals as well as marriage counseling. Donald and his wife are both licensed Ministers and have been in ministry for years helping draw others to Christ by sharing God's love through preaching, teaching, mentoring, counseling and reaching out to encourage the broken hearted. They both have great testimonies and would love for you to take the time to drop them a email and share your testimony as well! The Ministry does not at all judge nor condemn others. We believe we are all God's children and that makes us all important and that makes us all special! Hope to here from you soon! Thanks and God bless!

[email protected]