Lawn Baptist Church
Sharing the love of God with the ends of the earth - beginning in Lawn!
Lawn, TX
Who We Are
Similar churches often offer music styles like contemporary, traditional hymns, and passionate reverent. Programs like children's ministry, youth group, nursery, adult education, and community service are also typical. by FaithStreet
About Us
Leadership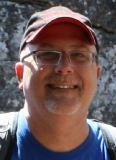 Kenneth Jordan
Kenneth Jordan joined the Lawn Baptist Church family in October 2012. Preaching God's Word for God's People doing God's Ministry is his passion. Kenneth has been pastoring in Texas for more than 13 years equipping the saints for Kingdom work. Kenneth grew up in Victoria, Texas. He left his hometown after high school. He received his BA from Dallas Baptist University and his MDiv from Southwestern Baptist Theological Seminary. Kenneth and his wife Joy were married in 1992. They have been blessed by God with three children. Kenneth enjoys pastoring and being with people. He also enjoys working on computers, playing guitar, hiking, and sailing.