Knox Orthodox Presbyterian Church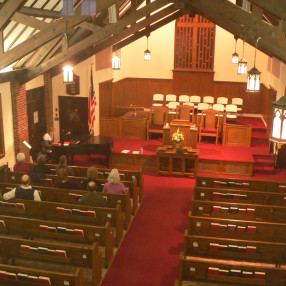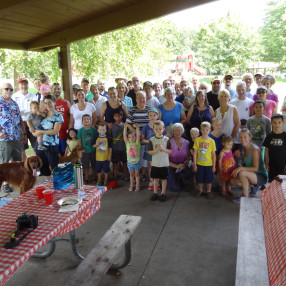 Who We Are
Bible Based/Christ Centered
In Ephesians 3:8, the apostle Paul expresses his amazement and delight because God has given a sinful person like him the task of declaring what he refers to as the "unsearchable riches of Christ." At Knox, we share that amazement and delight at Jesus' unsearchable riches. Here's why --
Because of the truth of the Gospel. We share the commitment of Christians through the ages to the truths of the Gospel of salvation by grace through faith, a message that centers on the Person and work of Jesus as He is made known to us through the Bible by the Holy Spirit. In a confused world, we hear God speak with infallible authority in the Bible.
Because of the riches of Christ. We are searching the Scriptures in order to discover and understand the treasure trove of truth and blessing that is the Christian's inheritance through Jesus. At Knox we are learning together and helping each other understand and apply God's word to the joys and challenges of our life circumstances.
Because of our fellowship in Jesus. At Knox God is building a community of people who have experienced His love in Jesus and who are learning how to love and serve each other for Jesus' sake. This fellowship is a glorious and vital reality, and an oasis in our lonely and fractured society.
Because of our praise for God. Our amazement and delight at what God has done leads us to place an emphasis on joyful and reverent worship. Worship at Knox is traditional in style and centers on the praiseworthiness of God and His redeeming work through the atoning death and triumphant resurrection of Jesus.
---
---
Our Services
Service Times
Sunday
09:45am

-

Sunday School

11:00am

-

Morning Service

06:30pm

-

Evening Service
What to Expect
---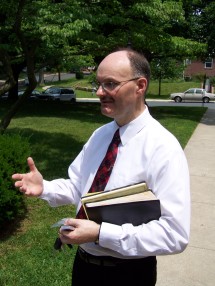 Tom Martin
Pastor
---
This posting and the Facebook page, to my knowledge, has not been authorized by the Knox Session. Who is responsible for this and did you get permission?

I just read the announcement that tells me of the 4pm Outdoor Sunday Service in Ashton on New Hampshire Avenue. Ill be there tomorrow.

Greetings, Most recently, I've been attending Luther Rice Baptist (on University Blvd. in Silver Spring) via their ZOOM Sunday morning services. For the past 10 years I've visited the Interfaith Chapel here in Leisure World. Tomorrow September 20th I plan to attend the 11 O'Clock service with the members at Knox Church. I miss the " in person" ceremony of the Sunday Morning Service. I tried unsuccessfully to see if the restrictions have lifted and attendance is allowed. So .... I'll show up for the 11: 00 am service and hopefully Gods House will be open.