Kirkkman Community Church
Fulfilling God's Purpose by Living God's Plan in God's Power
Orlando, FL
Who We Are
We are an urban church plant, ministering to people living in apartment communities (mostly) and residential communities. We meet in apartment clubhouses, city parks, public schools and in July 2015 we will be meeting on Sundays at the Rotary Club.
About Us
Leadership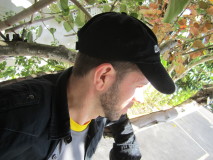 Kevin Adams
Pastor/Church Planter
Kevin has been ministering since 1996 to children, youth, college students and adults. Kevin has been part of two different church plants including the one he currently leads in Orlando, FL. Kevin has spent 9 years in Christian schools, 19 years in student ministry, 12 years in food service, 7 years working with public schools, and some other stuff. Kevin loves to read, camp, canoe, play tennis...and read. Kevin is married to Melissa and they love kids and youth.