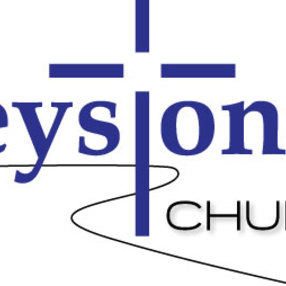 Who We Are
Evangelical Free, eastern Lancaster County, Christian, Bible, Contemporary
Mission
Mission Statement
To love Jesus Christ and spur others toward the life in Him.
Any church mission statement must include the great commission and the great commandment. But neither matter much to the person whose own relationship with Jesus Christ has soured. So we made keeping it healthy as the first priority: "…to love Jesus Christ…" People in love with Jesus will carry out Jesus' Great Commission of Matthew 28:19: So go and make followers of all people in the world (New Century Version). Making followers of Christ requires both drawing people to Jesus as well as helping them to grow in their love and service. And since growing should never end, we "spur" each other on until we go Home (Hebrews 10:24).
Description
We're just regular folks God turned into His children by the power of the risen Christ. That transformation is why we love each other. We're delighted to be a part of an association of independent churches called the Evangelical Free Church of America, but we are first and foremost members of the worldwide fraternity of Christians Christ simply called, "the Church".
General Information
Purpose Statement
To glorify God.
"So whether you eat or drink or whatever you do, do it all for the glory of God." (1 Corinthians 10:31)
---
---
Our Services
Service Times
Sunday
09:00am

-

Sunday Service

10:30am

-

Sunday Service
What to Expect
---
Keith Rohrer
Pastor Keith was Keystone's church planter and has served since 1993. He and Betty have been married 40 years, and have 3 adult married children and 6 grandchildren. Keith rides bicycle, loves to play volleyball, does home remodeling, writes, and reads. Favorite authors include John Piper, A.W. Tozer, John Grisham and Frederick Forsyth. His musical tastes run from Christ-centered praise songs, to baroque, to some southern gospel, to a cappella music. Continuing an unapologetic love affair with the church, his passion is to see people who have come to genuine faith in Christ, mature in and through the local church. "What comes into our minds when we think about God is the most important thing about us." -- A.W. Tozer
---