Ken Mawr United Presbyterian Church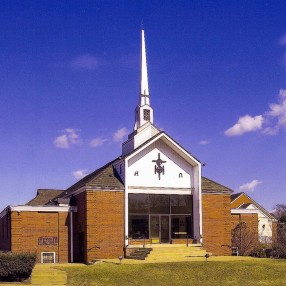 Who We Are
Declaring God's Grace & Demonstrating God's Love, as Directed by God's Word
God is at work through Ken Mawr Church in many different ways and in many different places. Our priorities are expressed in the grace of Jesus Christ, the love of God, and in Christian mission. Through God's people we find that his purpose is being lived out in their lives, both inside and outside of the church. We are a growing church family which is shown by our ministries to adults, youth, and children. We seek to be a church that is inwardly strong and outwardly focused.

Our stated mission is to:
+Declare the good news of God's Grace in Jesus Christ, and to
+Demonstrate God's Love through ministry and mission, as
+Directed by God's Word through the inspiration of the Holy Spirit.
---
---
Our Services
Service Times
Sunday
08:30am

-

Worship

11:00am

-

Worship
---
Karl McDonald
Pastor
Karl is a follower of Jesus Christ. He was born in Greenville, Pennsylvania, where he spent his formative years. He was baptized, confirmed and ordained to the Ministry of Word and Sacrament in a small church near Greenville – the Oak Grove Presbyterian Church. His mother became his first Sunday School teacher and his father served as church elder and Sunday School superintendent. Blessed through the years with the encouragement and prayers of many wonderful Christian people, Karl answered God's call and was ordained to the Ministry of Word and Sacrament one month after seminary graduation. Doubly blessed with a supportive wife and family who participate in ministry with him, he lives in the grateful realization of God's countless blessings and God's infinite grace. Karl has served at various levels of the Presbyterian Church (USA). In 2010 he served as Moderator of Pittsburgh Presbytery and on the Administrative Commission for Transformation. Previously he served five terms on the Commission on Preparation for Ministry. He served as a commissioner from Pittsburgh Presbytery to the PCUSA General Assembly in Columbus, OH in 2002 and in Minneapolis, MN in 2010. He has also served on several Investigating Committees and Administrative Commissions in Pittsburgh. In January 2008 he spent 17 days immersed in the church and culture of Egypt on a study trip that was organized by Presbyterian mission co-worker, Dr. Kenneth Bailey, and by Rev. Jim Mohr, college chaplain at Westminster College.
---