Franklin, IN
Journey Church (Franklin Indiana)
Journey Church (Franklin Indiana)
Helping people find and follow Christ.
Franklin, IN
Who We Are
Our services feature a warm, friendly, casual atmosphere with upbeat music and practical teaching to enable you to experience God in a real way. We strive to be a place where nobody feels like an "outsider." That means we don't dress up, we don't use Christian jargon and we don't judge people by their appearance. It is our desire to have people from all walks of life in our church, and we want everyone to feel comfortable and welcome. Church lasts about an hour. Visit the Journey Cafe between services for FREE coffee and treats.
About Us
Our Services
Leadership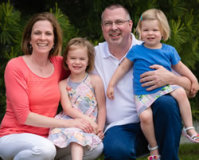 Jim Clayton
Jim is a born-and-bred Hoosier with a heart for the people of Central Indiana. He grew up in Evansville and then lived in Indy for five years before moving to the Chicago area. While living in Indy, Jim earned an MBA from IU. It was during that time Jim came to understand what it means to follow Christ, and he put his faith in Christ and started following Him. Jim started his own business in 1996; an Internet marketing company. Eventually, he sensed a call to ministry, so he attended Moody Bible Institute, graduating in December, 2007 with a Master of Divinity degree. After two years of seeking God's will for a location, Jim and his wife moved to Franklin in June, 2008 (the day before the big flood). His passion is to help people in the Franklin area connect with the God who loves them and help them move forward on their spiritual journey one step at a time. He has a down-to-earth teaching style with an emphasis on practical application to daily life. Before starting Journey, Jim served in several ministry positions with two different churches over a period of fifteen years. In his spare time Jim enjoys hanging out with his wife Jodi and their daughters Julia and Jaycee, getting to know people around Franklin, working out, reading, bike riding, playing racquetball, scuba diving, working on the house, and reading.