Johnson Ferry Baptist Church
Johnson Ferry Baptist Church
Our mission is to love God and worship Him as we reach and disciple people for Jesus Christ
Marietta, GA
Live Stream
Plan Your Visit
Who We Are
You're invited to share in exciting fellowship with families and individuals who are open, friendly, and most of all centered on Jesus Christ. Teaching on Sunday mornings and in all of our programming comes from the Holy Bible, the inspired, authoritative record of God's plan and purpose for us. Join us as we seek to understand these beliefs more fully through studying the life and teachings of Jesus Christ.

Members of Johnson Ferry are encouraged to familiarize themselves with three important editorial works written by a team of Johnson Ferry pastors and faithful believers:
1. Statement of Faith (summary of our beliefs as a church)
2. Key Core Values
3. Membership Expectations
Groups and activities are available for those with special needs, families looking to foster or adopt, individuals in career transition, and people in need of counseling. Other opportunities for involvement include sports teams, fitness classes, music programs, and service projects both local and overseas. Weekly activities and special events are available for men, women, children, students, and families.
About Us
Our Services
Leadership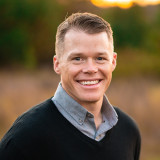 Clay Smith
Senior Pastor
Clay Smith, his wife, and their three daughters are natives of Greenville, SC. As the son of a pastor, Clay's passion for ministry revolves around the Great Commission, Matthew 28:18-20. This includes biblical concentration in three major areas: evangelism, relational discipleship and missions. Clay earned a Bachelor of Music from the University of South Carolina in 2001 and a Master of Divinity from Southwestern Baptist Theological Seminary in 2005. He is currently a PhD student at Southwestern with a concentration in preaching. Clay has served as Senior Pastor of First Baptist Church in Matthews, NC (near Charlotte), since August 2014. Under his leadership, Sunday morning attendance at FBC Matthews almost doubled in five years. Additionally, Clay served as Minister of Adults under Dr. Dick Lincoln at Shandon Baptist Church in Columbia, SC (2008-2014), and as Associate Pastor of Outreach and Education at Alice Drive Baptist Church in Sumter, SC (2005-2008). While at Southwestern Seminary, Clay interned for Senior Pastor Dr. Jack Graham and Dr. David McKinley at Prestonwood Baptist Church in Plano, TX (2002-2005). In his free time, Clay enjoys running, playing golf, reading (history) and looking for great greasy spoon restaurants. In addition, you'll find him pulling for his alma mater, the South Carolina Gamecocks. Clay's life verse is Galatians 2:20 (NASB). "I have been crucified with Christ; and it is no longer I who live, but Christ lives in me; and the life which I now live in the flesh I live by faith in the Son of God, who loved me, and gave Himself up for me."