Island United Church of Foster City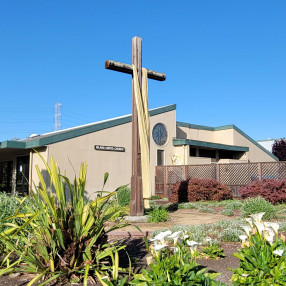 Who We Are
An Open and Affirming Congregation - A House of Prayer for All People
We are an open and affirming congregation. We embrace differences of color, gender, age, ethnicity, sexual orientation and expression, socio-economic background and any other social delimiter (seen or unseen) that you can imagine. We recognize, celebrate and are grateful for the diversity within and among all people. We appreciate the unique gifts given to them by God. We seek to promote Jesus' message of love, hope, joy and peace and honor those messages in other faith traditions. We support and work toward a time when discrimination and oppression of all types vanish from our churches and communities.
---
---
Our Services
Service Times
Sunday
10:00am

-

Island United Church of Foster City has moved to an all-hybrid worship experience. You can find the link to our Zoom worship services on our website at https://iucfc.org/calendar
What to Expect
---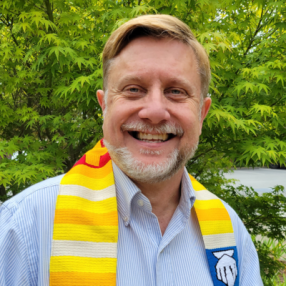 Michael Cronin
Supply Pastor
Rev. Michael (he/him/his) is a native of the San Francisco Peninsula. He holds a Bachelor of Arts in Theatre from San Francisco State University (some may have seen him in various regional theatrical productions), and a Master of Divinity from Pacific School of Religion at the Graduate Theological Union in Berkeley, CA. Michael was ordained by the Universal Fellowship of Metropolitan Community Churches on November 7, 2015 and served on the pastoral staff of Metropolitan Community Church of San Francisco until July 2021. Michael started serving at Island United in October of 2021.
---
The church is right-sized so that people know and care about each other. Members are welcoming to new people. The sermons are excellent and the music is wonderful. The church is involved in social justice and contributing to LifeMoves.

A church where all are truly welcomed and celebrated. Check it out.

I said I would NEVER go to any church again, but a friend brought me here 6 years ago and I am still here. Friendly, open people, great music, and a lot of laughter.

Everyone here is so friendly and the sermons are tailored to current events. We are active in our community and give back however we can. Everyone is welcome and celebrated. We give to Heifer International every week when someone celebrates a birthday or anniversary.
Create an account or sign in to save your experience.
Go here? Tell us why you love Island United Church of Foster City. Visited? Tell us what a newcomer can expect.