Impact Church of The Woodlands
Impacting the World for Time and Eternity
The Woodlands, TX
Who We Are
We trust that you will discover the loving presence of Christ among us as we seek to impact the world for Jesus Christ for time and eternity.
St. Paul Church of The Woodlands started with a picnic organized by a small group of The Woodlands residents during the fall of 1986. They held their first church meeting at Interfaith of The Woodlands in November 1986 and worshipped there until the completion of the existing facility in January of 1994.
On May 15, 2011 we officially changed our name from St. Paul Church of The Woodlands to the Impact Church of The Woodlands. Our new name embodies and communicates our fresh, dynamic, and growing approach to ministry.
Although the name and faces have changed, the desire to proclaim the message of Jesus Christ remains constant. Our ministry has expanded, and we see the invisible hand of our Lord moving in magnificent measures. We are an evangelical Christian church governed by our own Board of Elders, who are committed to governing according to the precepts and commands of God's Word (I Timothy 3:1 ff).
We believe the Impact Church of The Woodlands has something unique and life changing for all.
About Us
Leadership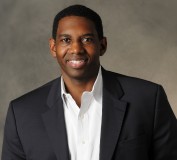 Roche Coleman ThM
Pastor Roche Coleman possesses a missionary passion to proclaim the gospel and train men and women for ministry worldwide. This has allowed him to preach and teach in Kenya, Sudan, South Africa, India, Jamaica and Turkey. Roche is the Senior Pastor-teacher of Impact Church of the Woodlands. He came to St. Paul in August 2008 and on May 15, 2011 the church changed the name to Impact Church of The Woodlands. Due to the abundant grace of our Lord Impact Church has grown from 85 members to over 600 under the leadership of Pastor Coleman. Roche passionately communicates God's Word with a unique level of clarity and insight. The primary emphasis of his pulpit ministry is the faithful exposition of the Bible, the importance of corporate worship, and the priority of prayer and small-group ministries that provide encouragement and accountability. In August 2013 Roche published his first book, titled Connecting the Chasm. The book seeks to provide assistance with individual spiritual growth and instruction regarding the essential and foundational biblical truths. Pastor Coleman is married and the proud father of two children. Education: Master of Theology Old Testament - Dallas Theological Seminary (2000) Master of Arts Bible Studies - Moody Bible Institute in Chicago (1997) Bachelor of Science Accounting - Mississippi College (1993)