Imani Baptist Temple
Committed to the Christian churches revival and our cities survival.
Fort Wayne, IN
Who We Are
Similar churches often offer music styles like traditional hymns, contemporary, and praise and worship. Programs like children's ministry, community service, youth group, adult education, and young adults are also typical. by FaithStreet
About Us
Leadership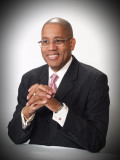 Bill McGill
Senior Pastor
Harvard-trained & waiting to be Heavenly-gained!