NY, NY
Hope Church Roosevelt Island
Hope Church Roosevelt Island
An Evangelical Covenant Church church in NY, NY
Who We Are
Hope Church Roosevelt Island is part of a larger family of churches organized like New York City itself: by neighborhood. We believe our lives are better when we spend time in and care about where we live.
Hope Roosevelt Island is a diverse Christian Church, whose aim is to lead people into a transforming relationship with Jesus and a community of faith.
We believe that Jesus Christ left His family, to create family, for those that do not have family. It is within this context that Hope exists to be a Church family who seeks the well being of the city and the neighborhood.
Our Beliefs
We hold to essential orthodox Christian beliefs as best expressed in the historic creeds of our faith—the Apostles' Creed and the Nicene Creed—as well as the Evangelical Statement of Faith.
About Us
Leadership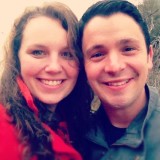 Dan Sadlier
Dan is husband to Amanda, and father of 5 (Liam, Eli, Lucy, Markeysha, and Isaiah). After 10+ years of leading the Next Generation Ministries and functioning as a teaching pastor at Kensington Community Church in Metro Detroit, the Sadliers could no longer ignore their passion and calling to plant churches in urban centers. This led them to move to NYC and begin planting Hope congregations. Dan graduated from Oakland University (B.S. '03) where he majored in Marketing, and later went on to graduate from Fuller Theological Seminary in California with a Masters in Global Leadership in 2010. Contact:
[email protected]
http://www.dansadlier.com