Holy Spirit Catholic Church
A small Catholic community with a large heart!
Mims, FL
Who We Are
Similar churches often offer music styles like contemporary, traditional hymns, and praise and worship. Programs like youth group, missions, community service, adult education, and food pantry are also typical. by FaithStreet
About Us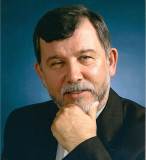 Andrew Wojtan
Pastor
Born in Poland, Father Andrew was a missionary in Africa for ten years before coming to the United States for an assignment in the Diocese of Orlando. Father Andrew became a naturalized citizen in 2014.