Holy Spirit American National Catholic Church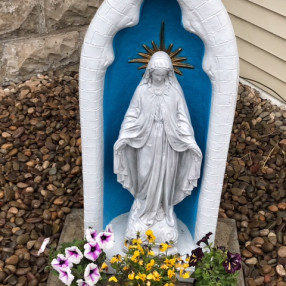 Who We Are
A contemporary expression of an ancient faith that welcomes everyone!
When people refer to Catholics today, they usually mean "Roman Catholics." But there are many other types of Catholics. Some, like Byzantine Catholics or Polish National Catholics, are associated with specific cultures. Others, like Old Catholics, span all cultures. Some groups are in union with Rome. Others, like the Orthodox tradition and the American National Catholic Church, of which Holy Spirit is a parish, have their own bishops, consecrated in valid lines of apostolic succession.​

Although the ANCC and Holy Spirit share a common theological, spiritual, and liturgical tradition with the Roman Catholic Church, we differ significantly in many respects. We are a radically inclusive community, believing that no one is barred from the Lord's table because of sexual orientation or divorce. We affirm and rejoice that God calls men and women alike to ordained ministry. We embrace a congregational model of self-sustaining parishes instead of a top-down hierarchical one. We believe that the sacrament of marriage is available to all loving couples, straight or LGBT. We affirm the dignity of all persons regardless of race, national origin, religious affiliation, gender, or sexual orientation. We pray and strive for peace and justice within the universal Church and the whole world.

We believe that the Holy Spirit is calling us to participate in the renewal and re-creation of Catholicism, to be a healing presence for those who feel that the Church has deserted them, to present a centuries-old faith to a new generation of seekers, and to offer community to everyone who thirsts for God.
If you're looking for a fresh start, we're here for you!
---
---
Our Services
Service Times
---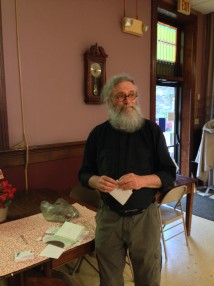 Fr. Kerry Walters
Pastor
Fr. Kerry, an award-winning author of 40 books and hundreds of articles, also writes a weekly newspaper column entitled "Faith Matters" and offers video essays on the Youtube channel "Holy Spirit Moments, with Fr. Kerry Walters." But the center of his ministerial vocation is the Parish of Holy Spirit, ANCC.
---