Long Beach, CA
Holy Ground
Holy Ground
authentically relational community life – ancient-contemporary worship
Long Beach, CA
Who We Are
No matter where you are on your spiritual journey, you are very welcome here!
Holy Ground is a start-up community of diverse spiritual seekers and skeptics – many of whom are young adults – who are pursuing God with our whole hearts, our entire minds, and all the strength we can muster. We are rooted in the historic Episcopal and Lutheran expressions of Christianity, but our collective spiritual journeys transcend any definitive label, category, or denomination. While we come from a wide range of religious (and non-religious) backgrounds, we are united by our commitments to live more authentically, to follow Jesus into surprising places, and to serve our neighbors as grateful recipients of God's grace.
About Us
Leadership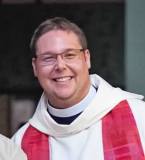 Sean Lanigan
Sean is an Episcopal priest and church planter in Long Beach, California.