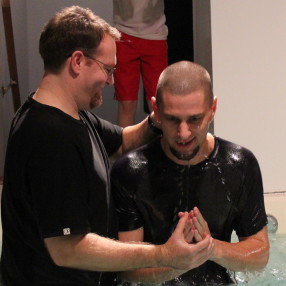 Who We Are
Our preaching style is Expository i.e. the preacher reads the Bible and explains it verse by verse.
Our music includes old & new songs - valuing God exalting lyrics that are biblically sound.
We deliberately don't clutter our church calendar with many programs and events, but simply gather to Worship God corporately and to put our members on track to study God's Word personally and share their faith and disciple others.
---
---
Our Services
Service Times
Sunday
10:00am

-

Worship Service
What to Expect
---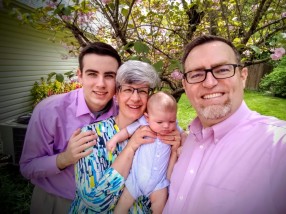 Gregory Naude
Raised in a unchurched home, Greg found hope and passion for life in Jesus Christ when he was conscripted into the Army in 1990. In his 30 years of ministry in South Africa and the US, Greg has served the Lord as a Missionary, Children's and Youth Minister, Music and Recreation Minister and Church Planter, phew! Yet most of his Christian life, he has served the LORD as a Senior/Teaching Pastor. He started off in the Charismatic (Word of Faith) movement, but in his pursuit for Truth, quickly migrated to the Baptist church. After serving Christ as a Baptist for many years and studying the whole council of God, Greg slowly but surely has come to appreciate and understand God's grace and sovereignty more clearly. He therefore is called by some affectionally and by others slightingly a "Reformed" Baptist. When asked what it means, he simply quotes one of the reformers, "The only contribution I made toward my salvation is the sin that made it necessary!" Greg married way up! He and Lucy have been married for over 25 years and have two sons Alex and Ben.
---