Hingham Congregational Church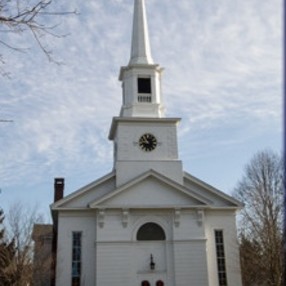 Who We Are
An open and affirming congregation of the United Church of Christ.
The Hingham Congregational Church, (HCC), is a member of the United Church of Christ, (UCC). We hope that you will come to know the Spirit of God and find opportunities for spiritual growth, support, fellowship and a sense of community with us. Together we are eager to glorify and serve the Living God as we build a foundation of faith.
At HCC, we create the freedom and encouragement to explore our faith, to listen to one another, to stretch and grow in Christ, to search for how God is speaking to us. After all, "God is still speaking!"
We hope that, as you pursue your spiritual journey, you will find our beliefs and our UCC Statement of Faith in concert with what you are seeking. We share these core beliefs with you in the hope that you may find your place with us. Membership in our church is not limited to those who recite a common creed; rather we know ourselves to be in covenant with God and with one another to continue our growth in Christian faith.
---
---
Our Services
Service Times
---
Rev. Dr. Peter Allen
Reverend Allen is passionate about preaching, youth and young adult ministry, and mission travel. He works closely with HCC's Christian Education Ministry team and the lay leadership to continually explore and establish programs for congregants of all ages and build a balanced, spiritual community of youth and adults. With experience spanning from creating well-attended middle and senior high school youth programs at his church in Monroe, CT, to working with families that foraged for food in a local garbage dump in Mexico, Pete brings a deep understanding of the different facets of life and how faith and Christian values can positively impact everyone. Reverend Allen graduated from the University of Connecticut with a B.A. Sociology, Andover Newton Theological with Master of Divinity (MDiv), and Hartford Seminary with a Doctorate of Ministry (DMin). He loves to cook for his family, play guitar, run, climb mountains, kayak, and sleep under the stars. He also is a fan of literature, poetry, folk music, bebop jazz, and art.
---