THE LIVING WORD WORSHIP CENTER
THE LIVING WORD WORSHIP CENTER
Who We Are
Rethinking church beyond the walls of a building because God is everywhere in all His glory; Connecting with God and others from a shared experience of love and obedience to God; and buzzing around building and empowering lives for the work of the ministry...#BEE LWWC ONLINE [email protected] 1-857-232-0159 code: 547030 A Christian church with a wow worship experience, contemporary, traditional and compassionate caring atmosphere, Bible believing teaching ministry, initimate congregation, fellowship through teaching and nourishment.
About Us
Our Services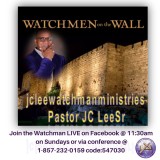 JIMMIE LEE, SR
SENIOR PASTOR
Senior Pastor is a married promisekeeper, a watchman on the wall, building and empowering lives through evangelism, expisotory preaching of the Word of God and shepherding; founder and builder of The Living Word Worship Center; founder of a forerunner ministry called The House of Israel Ministries; founder of Men Strengthening Men, committed to God, wie, family, community and building through the Word of God, etc.
Powerful teaching and praying leaders. Faithful to the call of God.