Who We Are
The Church with A heart for People
Our mission is to be a spirit filled church
which will raise up strong bible believing
Christians who will be empowered to bring the life changing Gospel to the world, through complete healing, deliverance and restoration.
---
---
Our Services
Service Times
Sunday
08:30am

-

First Worship Experience

10:30am

-

@nd Worship Experience
---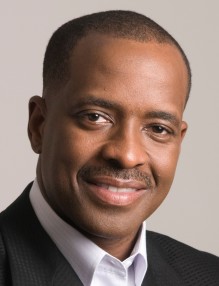 William Dickerson, Jr
Pastor William Dickerson was born in Newport New, Virginia and reared in Boston, Massachusetts. He is the founding pastor of Greater Love Tabernacle which began in 1989. He is a much sought after speaker and consultant in the areas of family matters, anti violence and male leadership development. He provides counseling and support to various church and political leaders. William is a graduate of the Boston Latin School. After high school he graduated from Bible Institute and completed an undergraduate degree in Business Management. He continued his education and obtained a Master's of Education degree (M. Ed) in counseling/psychology from Cambridge College, Cambridge, MA and a Master's Degree (MA) in Urban Ministry from Gordon Conwell Theological Seminary, Boston, MA. He has an honorary doctorate degree from St. Thomas Christian College and Seminary. William is a former Boston public school teacher and a former adjunct college instructor. William's ministry has impacted many individuals and families locally and abroad. He has been married to his wife Luella for over Twenty-nine years. William and Luella are the proud parents of three adults and two grandchildren. He is the author of the very inspiring and revealing book titled "You Too Can Be Delivered".
---
Blessings Bishop Dickerson Blessings Bishop Dickerson I attended your church today for the first time.  I knew that I needed to find my inner strength from the Lord and my good friend Kimberly Williams told me what a good ministry you have.   I was truly touched and blessed by your sermon today.   Thank you.    I hope to continue to attend and make Greater Love Tabernacle my church home.